Biomedical Graduate Education's newest alumni reflect on first-generation experiences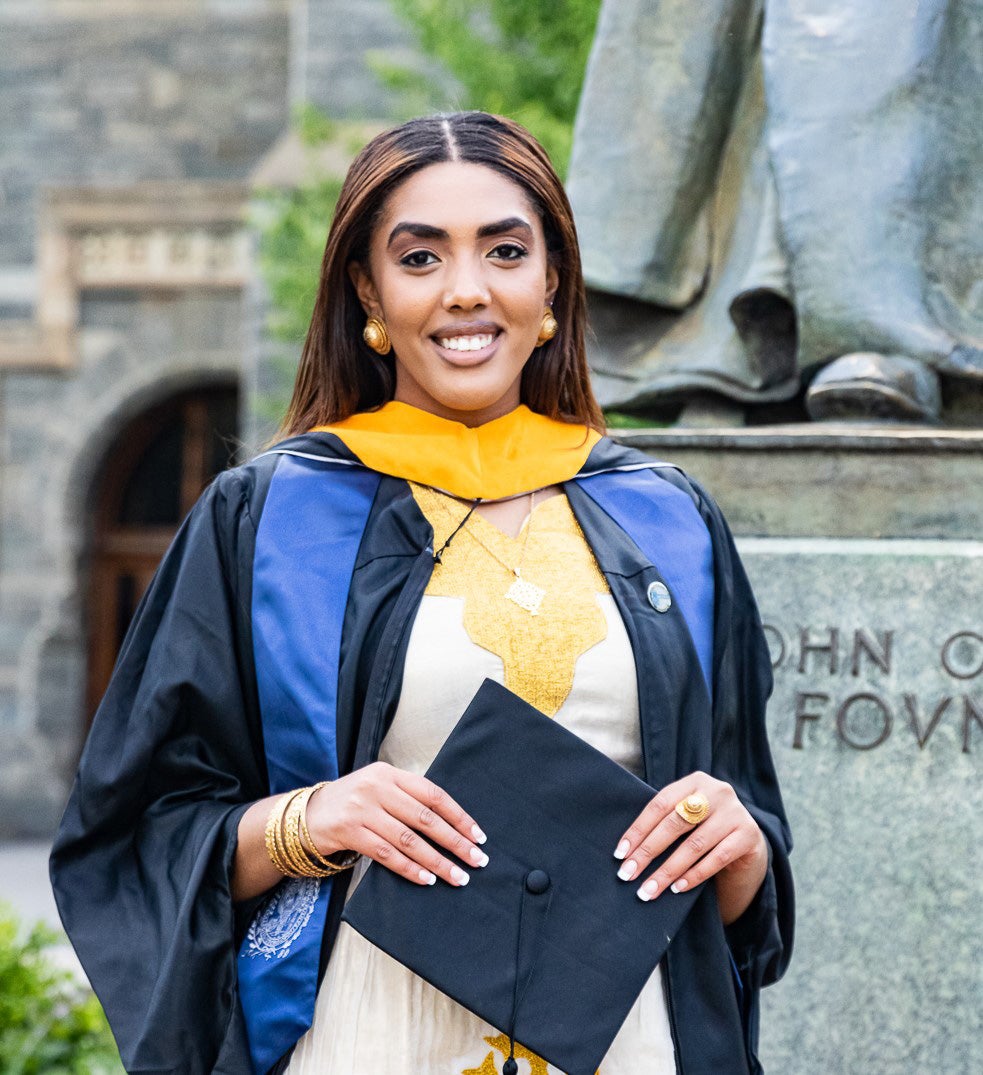 To become a first-generation college graduate requires "making hard decisions, navigating unique paths, and working hard to accomplish your dreams," says Carla Ochoa, project manager in Biomedical Graduate Education's Office of Career Strategy & Professional Development. Ochoa herself is a first-generation college graduate. Making the leap to transform your future—and often the future of your family—requires hard work,
an enterprising attitude, and courage, she says. Four first-generation students from the Class of 2020 demonstrate these qualities.
The parents of Nopell Wong, MS (G'20), were 24 years old when they left everything behind in China to immigrate to the U.S. with few connections, little money, and broken English. "Nevertheless, here I stand at 24, with a world of opportunities ahead of me, due to the sacrifices made by my parents," says Wong. "Getting a master's degree was only the beginning of those opportunities." In her integrative neuroscience program, Wong was able to observe and study post-mortem human brains. "I pursued this degree because the field of neuroscience is fascinating and challenging," she says. "It challenges me to be a better thinker and person."
After her grandfather passed away of leukemia, Lacye Yata, MS (G'20), dedicated her career to cancer research. "From that day, I made a commitment to myself to find out what really happened to him, and I have dedicated my studies ever since to become an oncologist in the future." When she did not immediately gain acceptance into medical school after college, Yata decided to build upon her work at the University of Hawaii Cancer Center with a Georgetown graduate biomedical degree in tumor biology. "I knew this would be a once- in-a-lifetime opportunity, and I could not pass it up," says Yata, who hopes to return to Georgetown for medical school.
Brandi Towar, MS (G'20) had a well-established marketing career, but after 20 years, she felt dissatisfied. She decided to pursue a more fulfilling calling. "After much consideration and feeling directed by God, I chose Georgetown," she says. A memorable experience as a Georgetown integrative neuroscience student was visiting the Library of Congress. "A small group of our policy class had the opportunity to access a wealth of information not readily seen by the public," she recounts. "The experience was exciting and amazing!"
The parents of Tsion Habtamu, MS (G'20), immigrated to the United States to give their daughter a chance to achieve her dreams. "I am now one step closer to making those dreams come true," she says. In her Georgetown physiology and biophysics program, she collaborated with people from many different cultural and faith backgrounds, motivating her to become a compassionate and respectful physician to diverse patient audiences. When first-generation students encounter more obstacles than their peers, Habtamu advises students to think of themselves as trailblazers. "Embrace and use those challenges as a learning opportunity in order to blaze the path for those following in your footsteps," she says. "When things get hard, reflect on how far you have come."